Like a fine wine, things improve with time...
Posted on: October 9, 2021 - 5:39pm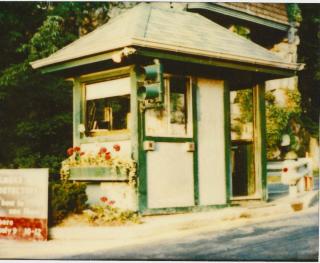 Posted October 9, 2021
Former Police Chief Bill Bortnowski sent me this today, and I could not resist sharing it with you.
Tuxedo Park Police Booth from 1976
By: Retired Chief of Police Bill Bortnowsky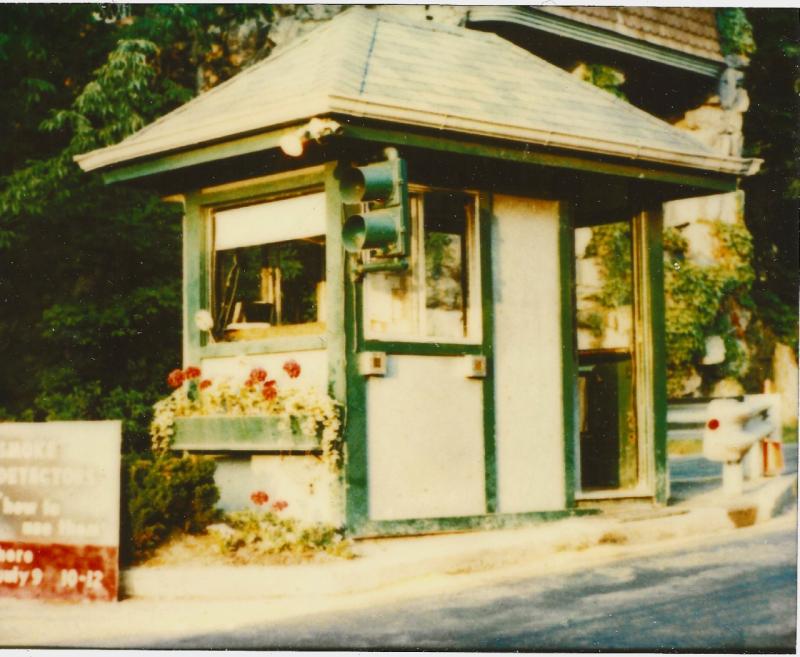 Manually operated Traffic Signal with Red and Greenlight.
 Single Pane Glass
Electric portable floor heater
Wood Panel Walls with No Insulation
Unheated floor 
All wood construction
Speaker/Microphone sound system that did not work!
No Traffic Arm
" NOT BULLET-RESISTANT"
And how about this backstory:

Mayor, This is a picture of the original police booth in 1976 when I started employment with the Village of Tuxedo Park Police Department. I added a few notes to compare to your new "State of The Art" design currently in place. The displayed structure was destroyed when backed into by one of our Village DPW trucks during snowplowing operations. Traffic Guard Charles Gullage had to be extracted from the simple wood structure and taken to the emergency room. The image may be blurry because I scanned it from an old Polaroid Picture from my file.  Enjoy!
Thank you for your years of service to Tuxedo Park Chief.

Mayor Mac