Tuxedo Park Volunteer Fire Department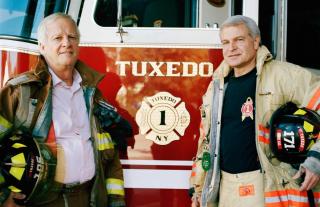 We are an all-volunteer fire department comprised of 25 active and associate members plus 16 honorary members.  The Department, now known as Tuxedo Park Fire Department, Company 1 of the Tuxedo Joint Fire District, has the trucks and  members fully equipped and trained to perform pumper, ladder as well as rescue operations;  hence our motto, "We Do it All."
In 2020, we responded to 237 calls, including structure fires, brush fires, vehicle accidents on local roadways, New York State Thruway, gas leaks, electrical hazards, downed trees, and community service calls.  All of our members maintain response readiness through continuous and regular hands-on drills and classroom training.  We are on call 24 hours every day of the year to serve and protect the community.