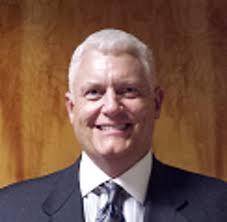 Phone:
(845) 351-4745 Ext. 2
David McFadden has held the elective office of Village Trustee and Mayor. Serving his first term as Mayor from 2005-2007 and his second term in 2017. David's reelection in June of 2021 marked the third consecutive term as Mayor and the start of his fourth term. David was born in Washington, D.C., and raised in Balmville, NY, on the northern border of the Town of Newburgh in the lower Hudson Valley. David's father was a practicing OBGYN and the head of OBGYN at St. Luke's Hospital in Newburgh and Cornwall Hospital in Cornwall. His mother, a graduate of Columbia University with a degree in Home Economics, was a full-time homemaker after a short-term career at Betty Crocker as a recipe tester. 
David's grandfather was a Methodist minister in Cornwall on his father's side, and his grandfather on his mother's side was a wheat farmer and medical doctor. David attended Balmville Elementary School, Newburgh Junior High School, and Berkshire School in Sheffield, MA., from 1970 - 1974. He is an alumnus of the University of Miami, FL., where he attended from 1974-1976 before transferring to Pratt Institute in Brooklyn, where he attended from 1976-1970. He studied architecture. David is a published designer and construction professional.
David lived in Manhattan from 1976 to 1993, post-Pratt, working in hospitality and architecture, where he met and married his wife of thirty three-years, Robin Yuder, a native Manhattanite. They moved to Tuxedo Park in 1994. David and Robin have two sons, Jake and their late son Derek. David is the Founder/CEO of Consulting For Architects, Inc. (CFA), an award-winning placement firm exclusively for architects and designers, which he opened in 1986. He was the first placement firm for architects and designers temporarily in the country. David serves a daily active role in the sole management of his company. CFA's offices are located at 276 5th Avenue, NY, NY.
David is an active member of the community and church, serving for several years as an usher at St. Mary's-In-Tuxedo Episcopal Church. Before running for elective office, David was a member of the first Town of Tuxedo Architecture Review Board and advocated for conservative fiscal government in the Village of Tuxedo Park when in 2015, David founded the Committee of Fiscally Prudent Residents and worked with the Village BOT stay below the 2% state-mandated property tax increase. David is also known as Mayor Mac.
Board Memberships
Board/Committee
Job title
Date Served - If Applicable
Membership Status
This contact is

July 5, 2021

to

July 3, 2023

July 5, 2021

to

July 3, 2023

July 14, 2021

to

July 12, 2022

July 14, 2021

to

July 12, 2022

July 14, 2021

to

July 12, 2022

July 14, 2021

to

July 12, 2022

July 14, 2021

to

July 12, 2022

July 14, 2021

to

July 12, 2022

July 13, 2021

to

July 14, 2022

July 12, 2021

to

July 14, 2022
Department Memberships
Department
Job title
Date Served - If Applicable

July 14, 2021

to

July 12, 2022

July 14, 2021

to

July 12, 2022

Police Commissioner & Liaison

July 14, 2021

to

July 12, 2022

Professionals Liaison - Village, BAR, PB, & BZA Attorneys

July 14, 2021

to

July 12, 2022

Liaison to the St. Mary's in Tuxedo Episcopal Church

July 14, 2021

to

July 12, 2022

Project Liaison - New Website

July 14, 2021

to

July 12, 2022

Project Liaison - CODE Management

July 14, 2021

to

July 12, 2022

Project Co-Liaison - Capital Infrastructure Planning

July 14, 2021

to

July 12, 2022

Project Liaison - New Gatehouse Progress

July 14, 2021

to

July 12, 2022

July 14, 2021

to

July 12, 2022